Symantec Software and Information

Confidence in a connected world.
Data Protection

Reliable windows server backup software designed for your growing business
Symantec Backup Exec™ 2012 is one integrated product that protects virtual and physical environments, simplifies both backup and disaster recovery, and recovers data or systems at any scale, from an individual item to an entire server. Reduce business downtime with unparalleled recovery, powered by Symantec™ V-Ray technology, that restores entire servers, critical Microsoft applications, and VMware or Microsoft Hyper-V virtual guests. Meet your recovery point and recovery time objectives with integrated bare metal, hardware-independent disaster recovery, "no-hardware disaster recovery" in a virtual environment, application recovery, and efficient granular restore of individual emails, files, and folders. Simultaneously reduce storage costs and increase backup speed with deduplication and archiving.
Continuous data protection for Exchange, file Servers, SQL servers and desktop data. Also Available for Windows Small Business Server

Symantec System Recovery
Formerly Backup Exec System Recovery
Symantec™ System Recovery 2013 delivers superior backup and disaster recovery for servers, desktops, and laptops with a single unified solution that enables business to recover from downtime or disasters in minutes. With patented Restore Anyware™ technology, IT administrators can rapidly restore exactly what they need, when and where they need it-including entire physical and virtual machines to bare metal or dissimilar hardware as well as files, folders, and granular application objects. Unlike other technologies, Symantec System Recover also provides cross-platform Physical-to-Virtual (P2V), Virtual-to-Virtual (V2V), and Virtual-to-Physical (V2P) recoveries, making it the perfect complement to physical and virtual environments.
Server | Small Business Server | Linux | Virtual | Desktop
Endpoint Protection Solutions
Starting at $48.76 per user
Support for the latest operating system Effectively protects your Mac OS X 10.9 (Mavericks) and Windows 8.1
IPS & AV layered protection for Mac Provides unrivaled security with a single, high-powered agent that integrates both IPS and antivirus for Mac users
Fast Path feature Allows you to identify critical events almost in real-time to create the fastest, most effective solution available
Seamless console experience Eliminates confusion between Mac and Windows
Starting at $42.52 per user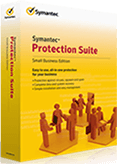 Endpoint ProtectionSymantec Insight: Separates files at risk from those that are safe, for faster and more accurate malware detection
Real Time SONAR 3: Examines programs as they run, identifying and stopping malicious behavior even of new and previously unknown threats
Support for Mac clientsEndpoint security for Mac OSX, now managed thru the Symantec Endpoint Protection Manager
Protects Microsoft Exchange Server from spam and phishing threats with a 99% spam catch rate and 99.9999% accuracy
Provides centralized management and consolidated reports and requires only minimal on-going administration after initial setup
Support for Exchange 2010 and virtualized Exchange environment
Starting at $93.55 per user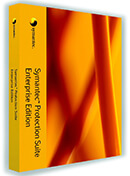 Multi-layer protection from endpoint to gateway — Protect against more threats and secure your environment against data loss, malware, and spam by accurately identifying and addressing risks consistently across different platforms
Unrivaled security — Powered by Insight, Protection Suite detects new threats on endpoints and at the perimeter, earlier and more accurately than signature or behavioral-based solutions alone
Rapid system recovery — Quickly and easily restore physical and virtual systems in minutes3, even to bare metal, dissimilar hardware, remote locations, or virtual environments
Context-aware security management — Correlate data from endpoint, messaging and third-party security products with early warning alerts from the Symantec™ Global Intelligence Network